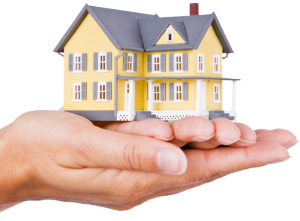 Do you own a home at the Costa Blanca? If that's the case, it may be interesting for you to rent your property. The advantage of holiday rentals is that you can decide when to use your house.  In this way, you can enjoy your house on the Mediterranean coast whenever you want.
By renting your house at the Costa Blanca for short stays, you can cover the services charges and other expenses.  In this way, you will get the best return on your investment.
I have decided to rent my house… And now what should I do?
When you decide to rent your house, it's very important to contract a serious agency, that takes good care of your house.  We take charge of payments, deposits, checkin-checkout and cleaning.
In this way, you can rent your home without any worries.
EasyRent offers all kinds of services and packages related to holiday rentals. To evaluate the possibilities of your house, just  make an appointment with us. In this way, we will evaluate if your hoouse is suitable to be rented for the short term.
If we come to an agreement, Easyrent will be responsible for making a professional photographic report to present your house professionally on our website and other rental websites.
The rental price will be agreed with you, and it can change according to the season.
The best months for holiday rentals are the month of June, July and August, and also Easter.  These are the seasons in which you can get the best rentails.
Even so, there are always people looking for a home at the Costa Blanca to spend the winter.
Tenants deposit:
The tenant will have to pay a deposit at the time of check-in. This deposit is the guarantee for possible damages that may be caused during his stay in the property.
EasyRent visits the house on the check-out to check that there are no damages .
What to do if there are damages in the property?
EasyRent has a maintenance department, specialized in refurbishments, construction, cleaning and maintenance.
For this reason, we can quote the damages of the property without any obligation.
In case of damages caused by the tenant, the costs of the repairs will be paid by him.
No Cure No Pay
Offering your house on  our website has no costs
At the moment that your property is rented, Easyrent charges a percentage depending on the package contracted.
All online marketing expenses are made by EasyRent.
Keyholding
For the owner who prefer to rent themselves their property, we offer the "Keyholding" service.  We take charge of check-in /check-out and cleanings.
We offer the following packages/services:
Premium Rent:
EasyRent finds the tenants
Check-in/Check-out
General cleaning
Washing of towels and sheets
Management of rental and deposit payment.
Simply Rent:
Keyholding (We keep the key of the property)
Check-in/Check-out
General cleaning
Washing of towels and sheets
Property Care:
Check the condition of the property  once a month
You will receive a monthly summary with photos
We make a budget without any obligation in case of maintenance or possible damage