Do you have a tourist accommodation for rent? If so, surely you have experienced the satisfaction that is when someone makes a reservation and decides to spend some time in your holiday apartment. However, this feeling is even better when the guests decide to repeat.
But how can we get our guests to be happy with their stay and repeat experience?
There are some areas that may seem obvious but that many owners often overlook.
We bring you some tips that you can apply if you want to make your tourist accommodation succeed.
CHOOSE A TARGET AUDIENCE
It is important to keep in mind the target audience of your tourist rental, you must to know what kind of client you want to attract.
The target audience is often attracted depending on the style of the property, the design, the location, and the accessibility. Do you have an accommodation that is better suited for a romantic getaway, or is it suitable for families with children, or for large groups who want to rent a villa, or even for people with disabilities?
PAY ATTENTION TO THE DETAILS
We can sum up this tip in four words: Small details, great results.
We advise you to spend a few days in your house before renting it and make sure that the house is perfectly equipped to cook, sleep, shower, clean and enjoy the free time.
A big point chalked up will be to include small details: Books, magazines, tea, coffee, preserves, cleaning products or maps of the city.
ESSENTIAL GIFTS
If you want that your guests to get a good impression that lasts over time, a great idea is to include a gift that will surprise them when they arrive, such as a bottle of wine or a basket with edible products.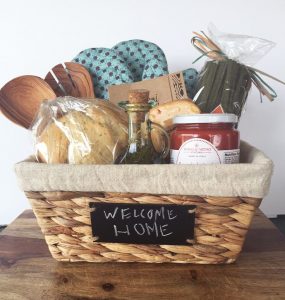 REAL PHOTOS
When our guests make a reservation through the internet, 80% of their decision is determined by the photos they saw. Therefore, if when they arrive what they find does not correspond at all with what they had seen, their negative impression will be such that you will have a " I'll never return again here". Don't deceive them and use real photos of your property.
WELCOME
We must offer a personalized treatment to the guests when they arrive: Small tour of the house, explain how the appliances work and answer any questions they may have.